Born and raised in Calgary, Steven has been based out of Vancouver since 2006. He graduated from the Theatre Arts program at Grant MacEwan College in 2003 and made his professional actor debut that same year in Gypsy at the Mayfield Dinner Theatre. Steven began studying piano when he was five years old, and sang with the Calgary Boys' Choir throughout his childhood. In 2007, he made his professional music director debut with Seussical with Carousel Theatre for Young People. For his work on that production, he received a Jessie Richardson Theatre Award for Outstanding Artistic Creation - Theatre for Young Audiences. He has also received an OVATION! Award for his music direction of The Spitfire Grill (Midnight Theatre Collective), as well as six additional Jessie Award nominations, two OVATION! Award nominations and one Community Theatre Coalition nomination for his work on Edges (Streamlight Productions), The Wizard of Oz, Busytown, James and the Giant Peach (Carousel Theatre for Young People), Red Rock Diner (Arts Club Theatre Company) and Facing East (Fighting Chance Productions). Favourite actor credits include 'Cogsworth' in Beauty and the Beast and 'Thomas Andrews' in Titanic (Theatre Under the Stars), 'Motel' in Fiddler on the Roof (Western Canada Theatre and Chemainus Theatre Festival), 'Orsino' in Twelfth Night (Project X), 'Moist' in Dr. Horrible's Sing-Along Blog (Broadway West Productions/Relephant Theatre) and 'Laurie' in Little Women. In addition, he is the composer of The Steadfast Tin Soldier (book and lyrics by Farren Timoteo) and a faculty member of the Theatre program at Capilano University. And, of course, most importantly, a husband, father and dog owner.
Caitlin is a music director, an accompanist, and performer. She is currently the accompanist for the musical theatre department at Capilano University and for multiple Vancouver choirs. She plays for many auditions and master classes around Vancouver, and has music directed shows for several local theatre companies. She was recently nominated for a Jessie Award for music directing Closer Than Ever for Gateway Theatre.
Kevin is an instructor in the Musical Theatre and Acting for Stage and Screen programs at Capilano University. He recently completed his Masters Degree in the Practice of Voice and Singing at Guildford School of Acting (UK). Kevin is an active music director, vocal coach, accompanist and actor. Recent music direction credits: Peter and the Starcatcher (Arts Club), The Rocky Horror Show (Capilano University) and Titanic (TUTS). Recent acting credits: Cowboy Bob in Footloose (Chemainus), Caractacus Potts in Chitty Chitty Bang Bang (Align Entertainment), The Bishop in Les Miserables (Arts Club). Kevin also contributed music and arrangements to The Bakewell Bakeoff, a New Musical which is now published by the Rodgers and Hammerstein European Union office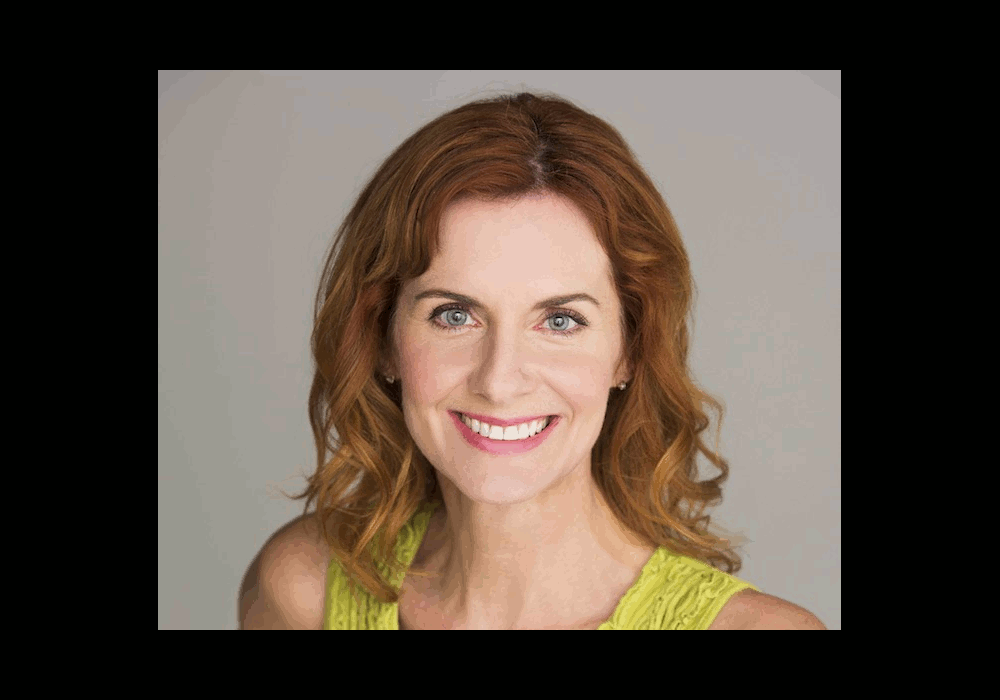 Sarah Rodgers is a director, actor, and educator. She has directed musicals and plays at almost every theatre company in the Vancouver, including Gateway Theatre, Theatre Under the Stars, United Players, and Pacific Theatre, just to name a few. Her next show is with the Arts Club Theatre, in their production of The Audience, which opens January 26 at the Stanley Theatre. She hold an MFA in directing from the University of British Columbia, is a Jessie Richardson Theatre award-winner, and has directed everything from the classics to Ibsen to modern Canadian plays. No matter what she has done, her aesthetic and vision come through with great success.
Ryan is a director, actor and producer as well as the Artistic Director for Fighting Chance Productions, now celebrating 10 years of contributing plays and musicals to the Lower Mainland theatre scene. An award winning director favourite FCP credits include The 25th Annual Putnam County Spelling Bee, Spring Awakening, Rent, Sweeney Todd, The Laramie Project and The Musical of Musicals: The Musical as well as Canadian premieres of Thrill Me: The Leopold and Loeb Story, Grey Gardens and Now or Later. Other credits include Sunday in the Park with George (United Players), Death of a Salesman, The Crucible, A Funny Thing Happened on the Way to the Forum and Boeing-Boeing (White Rock Players' Club), The Mystery of Edwin Drood and Flower Drum Song (APPLAUSE! Musicals in Concert) and Facing East (Lyric Theatre, London, England). As an actor Ryan has recently appeared as Paul Bratter in Barefoot in the Park (White Rock Players' Club), Max in Lend Me a Tenor (Metro Theatre) and Pseudolous in A Funny Thing Happened on the Way to the Forum (Fighting Chance Productions). Ryan is a three time Ovation Award host and a graduate of the Canadian College of Performing Arts. Stay in touch @RyanInVancouver on Twitter.
JERRY WASSERMAN is Emeritus Professor of English and Theatre at UBC,having just retired after 44 years. His books on Canadian theatre include Modern Canadian Plays (2 vols., 5th ed.), Theatre and AutoBiography: Writing and Performing Lives in Theory and Practice, co-edited with Sherrill Grace, and Spectacle of Empire: Marc Lescarbot's Theatre of Neptune in New France. Jerry has published widely on modern drama, modern fiction and blues literature, and has more than 200 professional acting credits for stage and screen (see www.imdb.com). He reviewed theatre for CBC radio for 17 years and currently reviews for The Vancouver Sun and Province newspapers and his website, Vancouverplays.com. He is the recipient of a Killam Teaching Prize and Dorothy Somerset Award from UBC, the Sam Payne Award from the Union of BC Performers, and a Jessie Richardson Award for Career Achievement from the Greater Vancouver Professional Theatre Association.
Kathryn Shaw is the Artistic Director of Studio 58, a position she has held since 1985. She received her B.A. in Dramatic Art from Whitman College and an M.F.A. in Acting from New York's Columbia University School of Arts. She did further physical theatre training with Monika Pagneux and Philippe Gaulier in France. For over 30 years, Ms. Shaw has directed for theatre companies across Canada and has taught acting for professional and community groups in British Columbia, Winnipeg and Halifax. She has also been a guest instructor at the National Theatre School in Montreal.
Ms. Shaw's most recent directorial work includes RIchard III for Bard on the Beach, The Goat by Edward Albee for Presentation House Theatre, Measure for Measure for Bard on the Beach, Numbers for Studio 58, The Great Depression by Joan MacLeod for Green Thumb Theatre/Studio 58, and The Weir for the Belfry Theatre in Victoria and Western Canada Theatre Company in Kamloops.
In 2010, Kathryn was listed by the Vancouver Sun as one of BC's 100 Most Influential Women. The same year she received the Career Achievement Award from the Vancouver Professional Theatre Alliance and the ACCC Bronze Medal for Excellence in Teaching. In 2005, Kathryn was elected into the BC Entertainment Hall of Fame. She is a recipient of the 1996 SAM PAYNE AWARD given by UBCP/ACTRA in recognition of "humanity, integrity and the encouragement of new talent." She has served as the Festival Adjudicator for Theatre BC's Mainstage 1991 and 2004 as well as adjudicating regional festivals. Ms. Shaw has been nominated for four Jessie Richardson Awards for her directing work and has received two Jessie Richardson Awards for Direction and Best Production.
David is an accomplished playwright, actor, director, songwriter, sound designer and video designer. He is co-founder of the highly acclaimed Electric Company Theatre in Vancouver, whose artists he met while attending Studio 58, Langara College and with whom David has won numerous Jessie Awards including: Best Original Script (Brilliant!,The Score) and Outstanding Production (Brilliant!, The Score, The One That Got Away, The Fall); and Video Design in The Fall. His nominations include Outstanding Sound Design - Composition in The One That Got Away and Flop; and Video Design for The Palace Grand and The Flannigan Affair. He recently directed You Are Very Star at the Vancouver Planetarium for Electric Company, had his original play Small Parts produced by Solo Collective and is working on Flee for Electric Company. David has also worked for a variety of other companies including: The Arts Club, Green Thumb, Richmond Gateway, Touchstone, Carousel, Solo Collective and The Elbow. For Studio 58 he has directed the musicals: Guys and Dolls, Bye Bye Birdie, The Park, Spring Awakening, and Oklahoma! as well as original projects The Old Man and the Sea (co-direction) and Trailer. David received his B.A. Honours in English Literature at McGill University and a PDP Diploma in Education from Simon Fraser University.
Clare works actively as a music director and accompanist in and around Vancouver. Recent theatre credits include: Sunday in the Park with George (United Players), The Music Man (Gateway), Joseph and the Amazing Technicolor Dreamcoat (Align), Go, Dog. Go! (Carousel). Upcoming: Elbow Room Cafe (Zee Zee Theatre), Parade (FCP). Clare is a graduate of the University of British Columbia, and completed her music training through Conservatory Canada. She is on faculty at Vancouver Film School and Arts Umbrella.
Having studied clarinet/woodwinds at UBC right out of high school, Kevin's career paths has taken many turns since, but through it all, he has been a part of the local musical theatre scene, playing in and coordinating pit orchestras for over 25 years. Throughout this time, Kevin has had the great fortune of working with some amazing mentors and music directors, such as Christopher King, who always have a wealth of knowledge to learn from.
Very recently, Kevin went back to school and completed the Advanced Arts and Entertainment Management program at Capliano University. Shortly after, he was hired as seasonal staff for Theatre Under the Stars, and now, in addition to having 17 seasons and 23 shows with them as a musician, works full time for TUTS as an Operations Coordinator.
In his spare time, Kevin also volunteers as a clarinet/woodwind coach for the Greater Vancouver Music Youth Acadamy, trying to embark wisdom on the musicians of tomorrow!
For the 2017 season, Kevin celebrates his 26th consecutive year with Royal City Musical Theatre Company...where it all began...
As an Artistic Producer with Patrick Street Productions Peter has directed Into the Woods, The Full Monty, Bat Boy: the Musical, The Light in the Piazza, Floyd Collins, The Best Laid Plans: a Musical as well as Rodgers & Hammerstein: Out of a Dream (which he also conceived and created). Outside of PSP he has directed for the Arts Club Theatre Company (Avenue Q, Rock of Ages), the Chemainus Theatre Festival (Oklahoma! Guys and Dolls, Fiddler on the Roof, Les Misérables), Persephone Theatre (Little Shop of Horrors), City Opera (The Emperor of Atlantis) and Studio 58 (Grease). His musical adaptation of It's a Wonderful Life has been performed at the Chemainus Theatre Festival, Persephone Theatre, and Theatre Aquarius.
Peter began his theatre career primarily as a performer. Favourite credits include Guys and Dolls, Dirty Blonde, My Fair Lady, The Music Man, 42nd Street, and She Loves Me (where he met his wife and co-Artistic Producer, Katey Wright).
When not working on a show Peter can typically be found teaching either through his master class series with PSP, as the program director of the Arts Club Musical Theatre Intensive, or as a guest instructor at Capilano University. Visit Peter online at www.peterjorgensen.com.
This is Valerie's 15th season with RCMT and her 8th as Artistic Director. She has directed and choreographed across the country of such theatre companies as The Arts Club, Western Canada Theatre, Bard on the Beach, Theatre Under the Stars, Neptune Theatre, to name a few. Some favourite credits include Joseph and the Amazing Technicolor Dreamcoat * (RCMT), Will Rogers Follies (RCMT), Legally Blonde (TUTS), Cabaret (Arts Club), Romeo and Juliet (Bard on the Beach), West Side Story (Arts Club and RCMT) and Jessie award nominated Peter and the Starcatcher (WCT), Love's Labours Lost (Bard on the Beach), A Christmas Story (Arts Club), and Bittergirl (Arts Club). Upcoming: Mamma Mia (Arts Club).
..From their website www.carnerandgregor.com
Sam Carner and Derek Gregor were included in Playbill.com's 12 Contemporary Musical Theatre Songwriters You Should Know, and their songs can be heard frequently in concerts around the country and world, having been performed on all 7 continents–including Antarctica! They won the 2014 John Wallowitch Award for songwriters under 40 and were finalists for the 2014 Fred Ebb Award. They won a 2016 MAC Award for "Best Comedic Song" and have garnered 10 "Best Song" / "Best Comedic Song" MAC nominations.
Their musical Unlock'd was produced Off-Broadway at the Duke Theater in the summer of 2013 ("gorgeous" –NYTimes "Astounding, enveloping" –Talkin' Broadway). Previously Unlock'd won a Richard Rodgers Award from the American Academy of Arts and Letters and was produced at the New York Musical Theatre Festival in 2007, where it won the "Best of the Fest" audience prize and received Talkin' Broadway citations for "Outstanding New Musical" and "Outstanding Original Theatrical Score."
Their musical Island Song, which boasts five MAC-nominated songs, was workshopped in the summer of 2013 at the Balagan Theatre in Seattle and the Indiana Festival of Theatre, following fall 2012 concerts at (le) Poisson Rouge in New York and at Crawfish in Tokyo (in Japanese). The show was presented at the Bloomington Playwright's project in February of 2014 ("mesmerizing… vibrant, supercharged" –Herald Times).
Other current projects include additional songs for Sheila Levine Is Dead and Living in New York (original songs by Michael Devon, book by Todd Graff, directed by Susan Stroman), a musical adaptation of Rex Rose's novel Toast, and The Great Cookie Quest (a children's musical with book by Jim Weitzer).
Sam and Derek's short children's musical Love, Splat has been touring the US since 2013 in the TheatreWorks USA revue The Teacher From the Black Lagoon and Other Stories. Their song "Sleep Song" was featured in Cait Doyle's Hot Mess In Manhattan in its Araca Project production in 2012, and their song "Eleven O'Clock" was part of Unsung Musicals' Passing Show in 2014. They wrote two songs for the popular web series My Gay Roommate. Their ten-minute musical Flash-Priest was presented by the Prospect Theatre Company in Rites of Passage in the spring of 2012.
In 2013, Sing, But Don't Tell, an evening of Carner & Gregor songs sung by West End performers sold out London's Matcham Room, and Sam and Derek returned to London in 2014 for a series of concerts at the St. James Studio. Notable New York concerts include Sing, But Don't Tell at the 2009 New York Musical Theatre Festival, Buzzed: Tribe Members from Hair Sing Carner & Gregor (2010), and The Songs of Carner & Gregor at 54 Below (2014). They also created the "Barely Legal Showtune Extravaganza" series, which brings some of the country's most talented college performers to New York every summer for a blow-out concert.